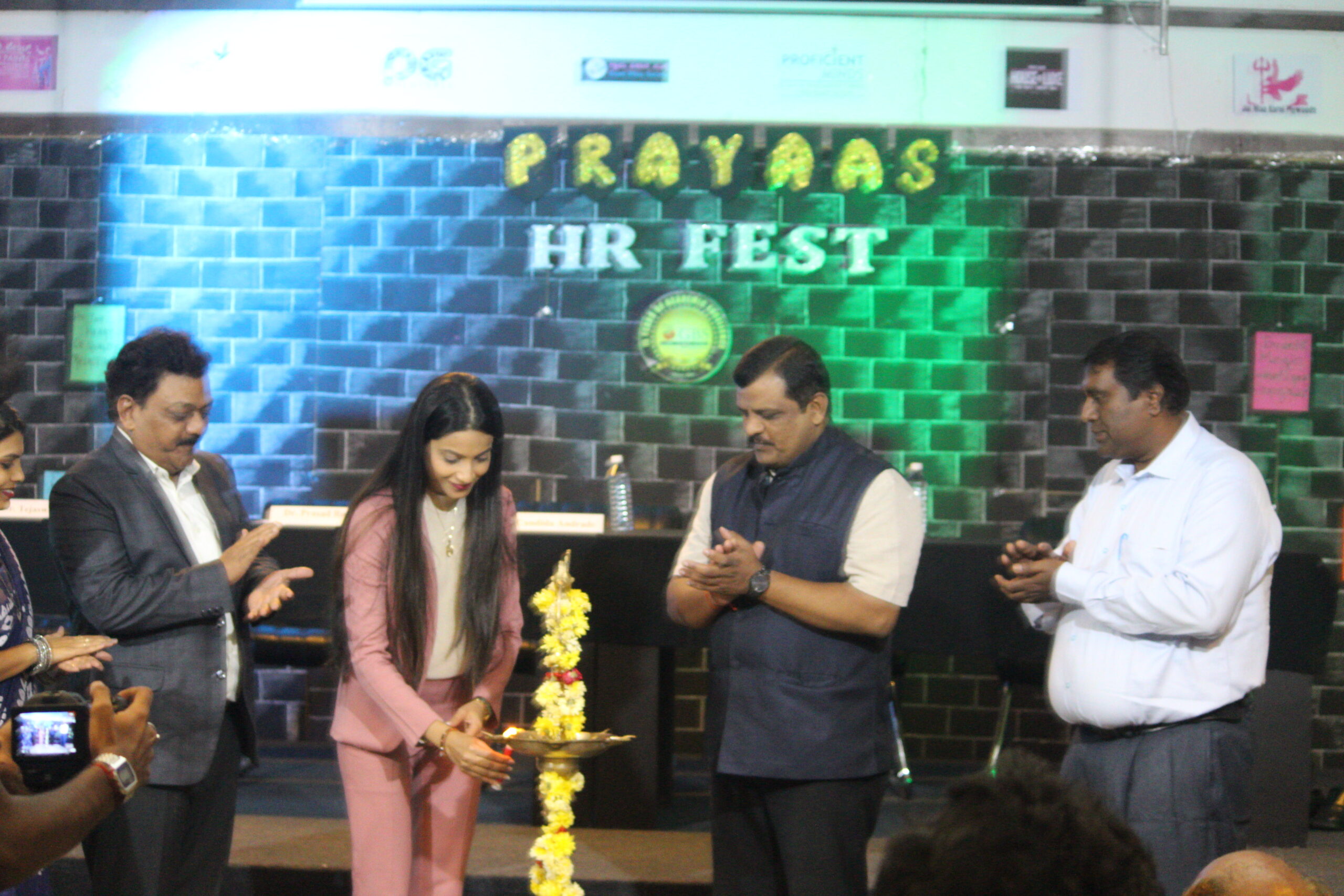 Prayaas-2023
HR Fest Prayaas, an exhilarating event in the world of Human Resources, witnessed its grand inauguration by Ms. Candida Andrade, the esteemed Manager of HR at Accenture, Bangalore. As the Guest of Honour, Mr. Girish Mattikoppa, representing the Gram Vikas Society in Dharwad, added a touch of social commitment to the event. Dr. Prasad B. Roodagi, the Director of GBS Hubli, delivered the presidential remarks, setting the tone for an inspiring gathering.
This HR Fest "Prayaas 2K23" attracted 24 enthusiastic teams from various corners of Karnataka, including Hubli-Dharwad, Bagalkot, Belgaum, Davangere, Harihar, and Bangalore. The diverse participation showcased the event's growing influence in the HR community.
The event was masterfully coordinated by Dr. Tejaswini Patil, HR Area Chair and Associate Professor, and Dr. Harshal Borgaon, Associate Professor from Global Business School, Hubli. Their tireless efforts ensured the smooth execution of HR Fest "Prayaas 2K23".
The competition consisted of four exciting rounds:
Parichay (Ice Breaking): Teams engaged in creative ice-breaking activities, setting the stage for camaraderie and teamwork.
Agastya (HR Generalist): This round tested the teams' HR knowledge and practical skills, challenging them to solve real-world HR problems.
Bhishma (Learning & Development): Teams were tasked with designing innovative learning and development programs, emphasizing the importance of skill enhancement.
Chanakya (Vice-President HR): The final round challenged participants to showcase their strategic HR acumen by addressing complex organizational issues.
Jain College of MCA and MBA from Belgaum emerged as the General Champion, showcasing their prowess in the HR domain. HR Fest Prayaas not only celebrated HR excellence but also fostered an environment for learning and networking, reaffirming its significance in the HR landscape. With each passing year, this event continues to inspire and elevate HR professionals across the region.